Since its inception in 2013, Kinsta has been working to become the preferred hosting provider for WordPress. The marketing campaigns are aimed specifically at everyone who is willing to pay premium prices for their website for a faster and safer home.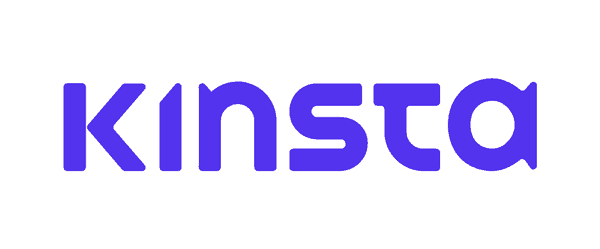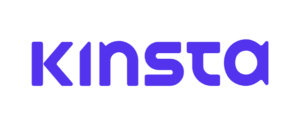 Already our comparison of the best WordPress web hosting Provider shows that Kinsta, while relatively young, is a serious WordPress web hosting provider. The company does not offer inexpensive budget hosting, but starts its WordPress hosting entry plan directly with $ 30 dollars per month. You can find out what you get for your money in our detailed experience report.
Contents
What does Kinsta offer?
As already mentioned, Kinsta only manages WordPress web hosting, but very well. Compared to many other providers who offer different tariffs and hosting options, Kinsta offers faster loading times for websites as well as less downtime and fewer performance problems thanks to its specialization in WordPress.
Since Kinsta only offers hosting for WordPress websites, all support staff are very experienced in this. In our experience report, all support inquiries related to WordPress were answered by experts within a short time.
The most important Kinsta information at a glance
unique selling point
Premium WordPress web hosting provider that works with Google Cloud.
Easy registration
Very easy registration process.
Payment Methods
Credit card
Dashboard
MyKinsta Dashboard - very modern and user-friendly dashboard.
Price
The cheapest plan is $ 30 per month, the most expensive $ 1500.
IInstallation of plug-ins and CMs
Quick and easy installation of many plug-ins. However, only WordPress web hosting is offered.
Benefits of Kinsta WordPress web hosting
If you like the idea of ​​faster loading times and less downtime and you don't want to deal with the technical background of web hosting, Kinsta offers a very good platform.
Google Cloud
Kinsta's biggest advantage and strongest selling proposition is the use of the Google Cloud Platform. What that means exactly is that the WordPress website you created is hosted in the infrastructure created and managed by Google. Other companies that rely on it are for example Snapchat, HTC, Best Buy, Coca-Cola and Spotify. So you can see that you are in good company.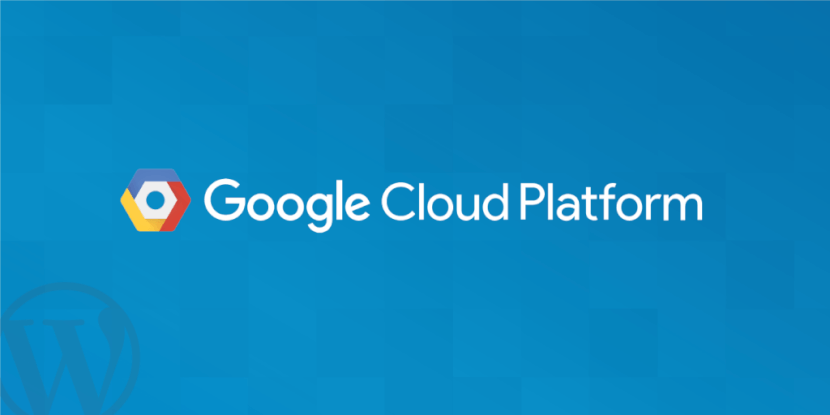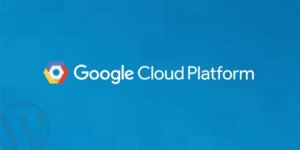 Through the Google Cloud platform, Kinsta can host your website on a state-of-the-art infrastructure with 21 global server locations worldwide. The highly scalable hardware of the Google Cloud platform ensures that your website always has access to exactly the right resources to ensure a smooth user experience for your visitors. While many hosting providers often do not prepare your website for visitor spikes, you can be sure that your website will be able to handle any visitor numbers through Kinsta and the Google Cloud platform.
WordPress website staging
All Kinsta hosting plans include access to a staging site where you can test new plug-ins, website customizations and code changes before they are visible on your live website. This way you can ensure that your live website is always usable for visitors without any problems.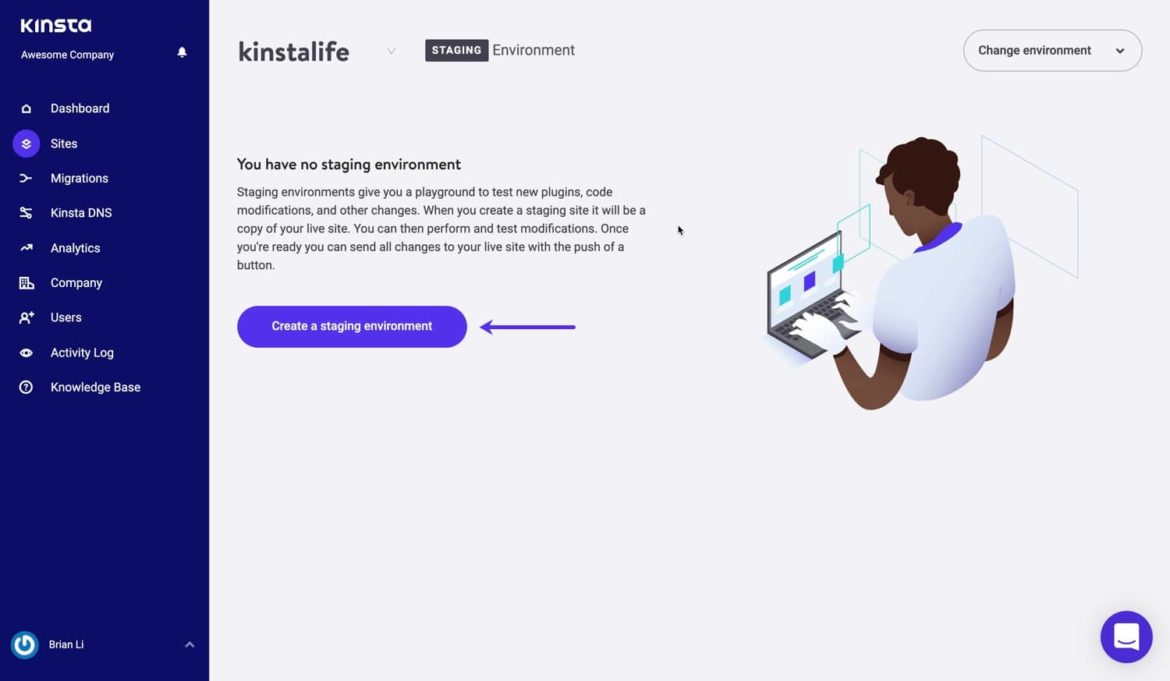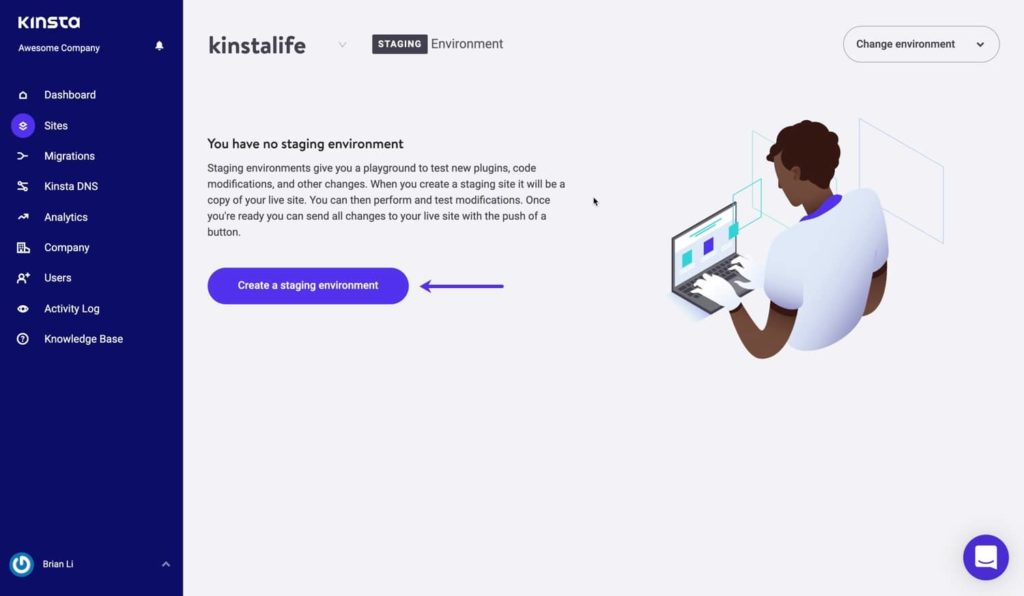 Automatic WordPress website back-ups
Kinsta tries to relieve you of as many worries as possible. Kinsta's service includes automatic, daily WordPress website backups. Even in the cheapest entry-level tariff, the automatic backups are kept for at least 14 days, in the more expensive tariffs even longer. Restoring from the automatic backups is also child's play. You can either load the backup directly onto your live website or try it out in a test environment through staging.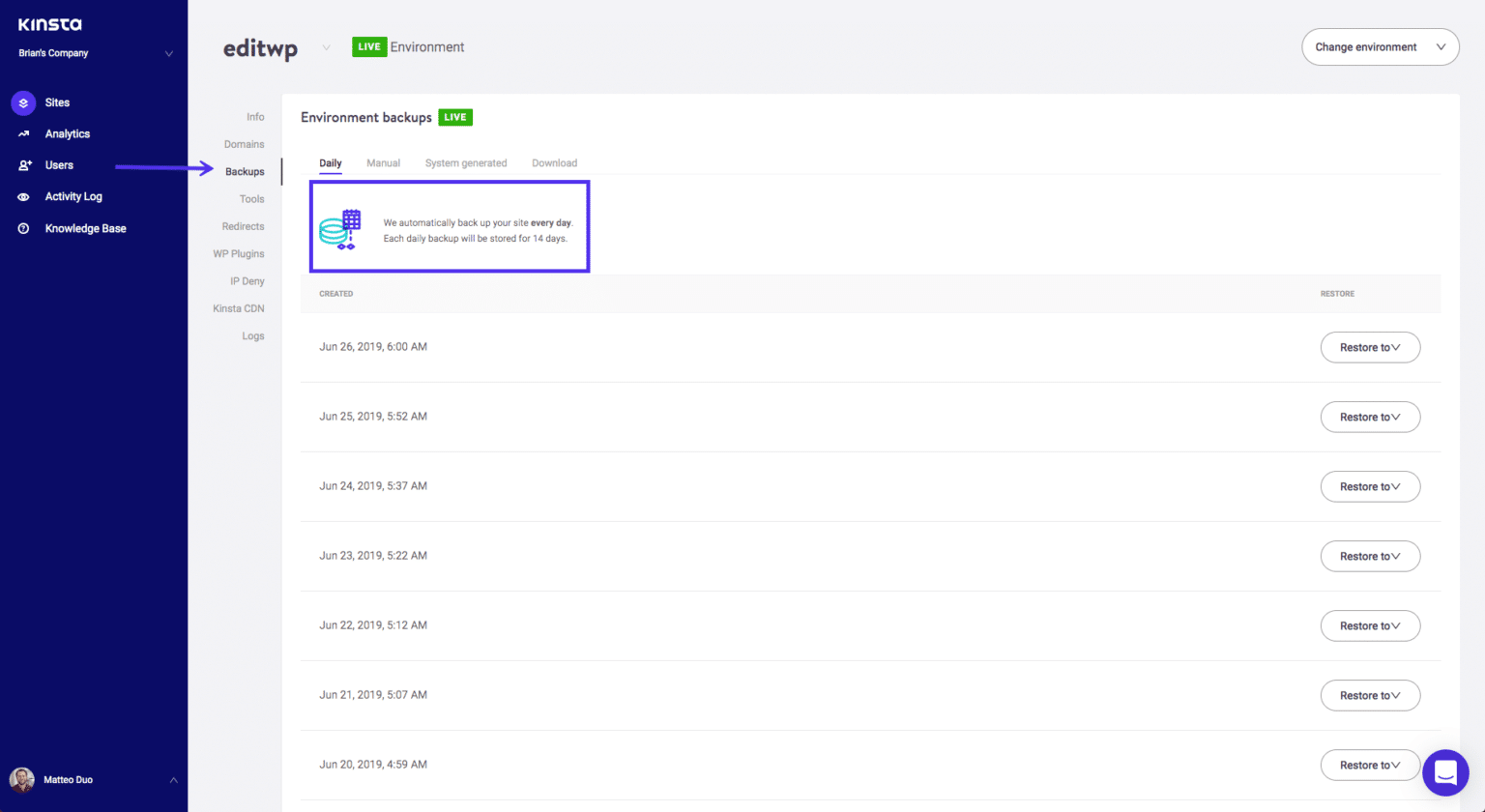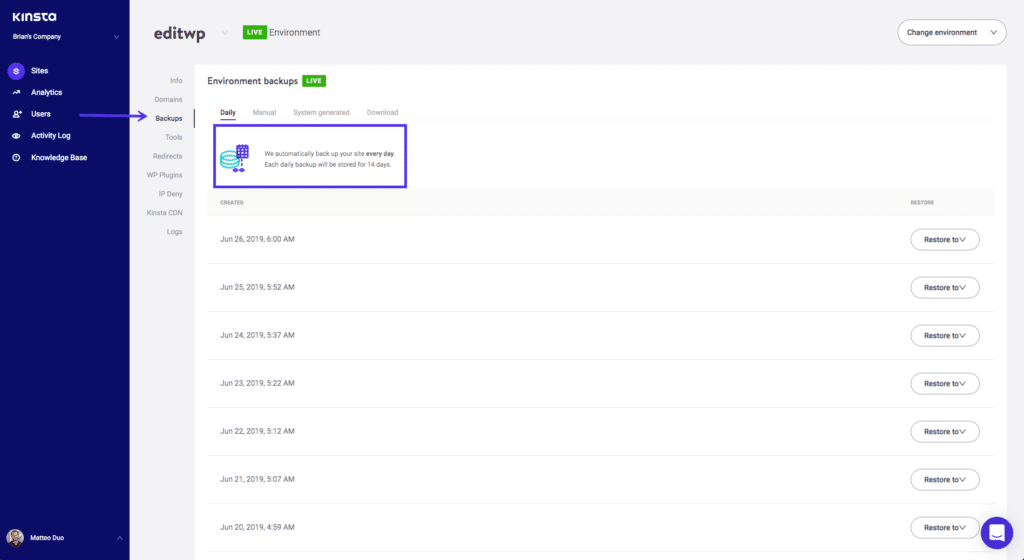 Speed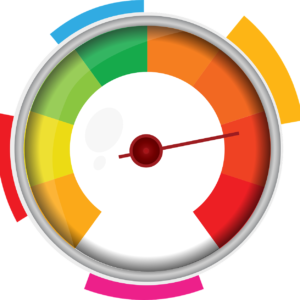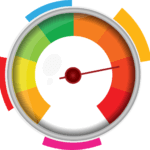 The speed of your website influences both your search engine ranking (SEO) and the satisfaction of your customers. These are two extremely important factors if you are to host a successful website. Especially if you want to generate income through them. Kinsta is one of the fastest WordPress web hosting providers on the market thanks to Google Cloud.
In fact, an analysis by Google shows that 53% of all users leave your website if it does not load within 3 seconds. In our test, Kinsta was able to achieve an incredibly fast average load time of 489 ms, well under 1 second.
The fast loading time is one of the main reasons for choosing a premium managed WordPress web hosting provider like Kinsta. Kinsta's CDN system and the collaboration with Google Cloud in particular ensure impressive loading times. Kinsta herself also does a lot of Speed ​​Test on her own blog. You can find an interesting article on this here.

The results are convincing. Kinsta is definitely a fast WordPress web host. Of course, the selection of your website theme / design and the number of plug-ins as well as images and videos on your website determine the average loading time. Therefore, always optimize the images and database of your website and also note that caching plug-ins also significantly improve the loading time.
Kinsta server locations
In addition to optimizing your database and using caching plug-ins, the server location is also important. Using Google Cloud Data Centers, Kinsta offers 23 different locations, including in Germany.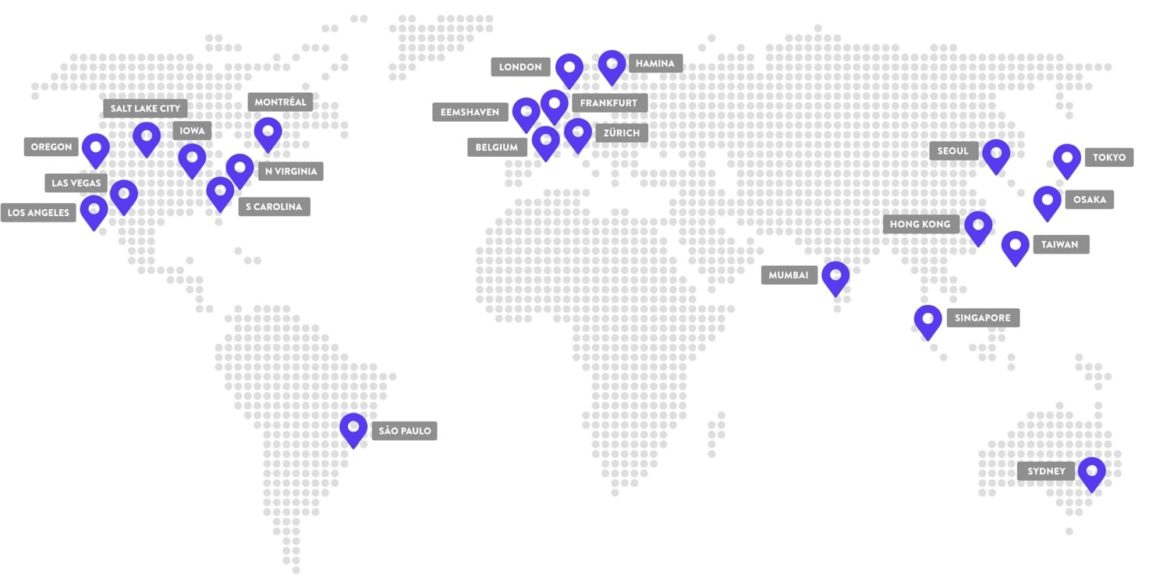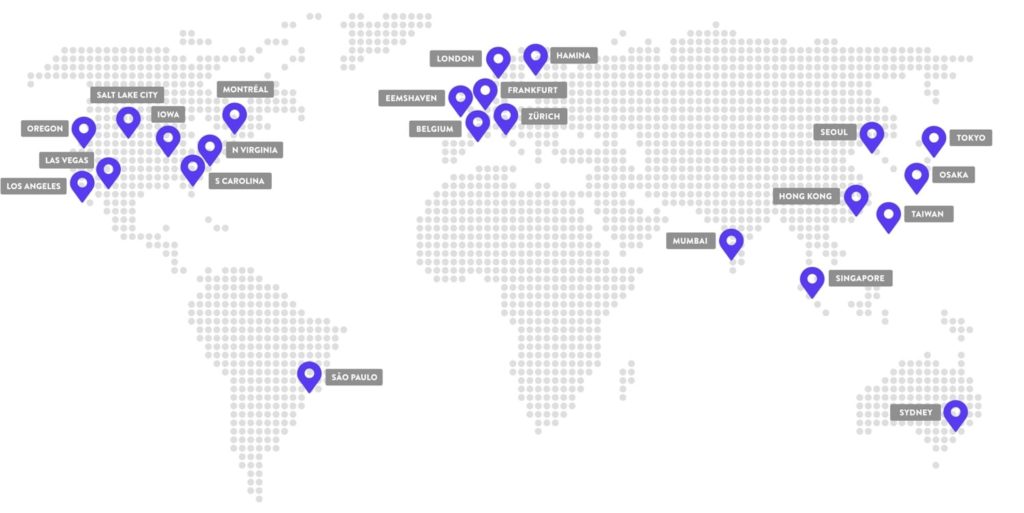 Council Bluffs, Iowa, USA
St. Ghislain, Belgium
Changhua County, Taiwan
Sydney, Australia
The Dalles, Oregon, USA
Salt Lake City, United States
Ashburn, Virginia, USA
Monck's Corner, South Carolina, USA
São Paulo, Brazil
London, United Kingdom
Frankfurt, Germany
Jurong West, Singapore
Tokyo, Japan
Mumbai, India
Montréal, Canada
Eemshaven, the Netherlands
Hamina, Finland
Los Angeles, California
Hong Kong
Zürich, Schweiz
Osaka, Japan
Seoul, Südkorea
Las Vegas, Nevada, USA
The closer the users of your website are to the server location you are using, the better the loading times. However, this is hardly noteworthy for servers located within Europe. However, the data protection guidelines also depend on the server location. We therefore always advise you to choose a server location in Europe.
High uptime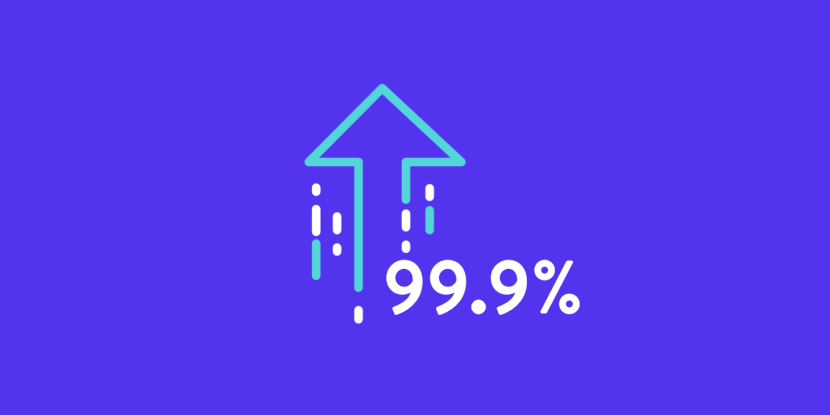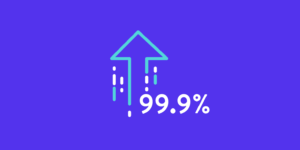 In addition to speed, uptime, i.e. the availability of your website, is also a very important factor. In fact, a good uptime, in addition to a good loading speed, is the most common reason to choose a premium WordPress provider. The higher the uptime / availability of your website, the better. The uptime of a good website should be at least 99.9 percent. A 99% downtime versus 99.9% downtime doesn't sound like a big difference at first. But consider that calculated over a year, a downtime of 0.01% is approx. 53 minutes, while a downtime of 0.1% is already 8,5 hours.
Kinsta guarantees at least 99.9% uptime in their Service Level Agreement (SLA). The uptime is calculated over a 30-day period. If Kinsta's uptime guarantee is not met, you will receive SLA credit. This SLA credit then reduces your next bill. As with other providers, certain reasons for server downtime are excluded. These include, for example, natural disasters.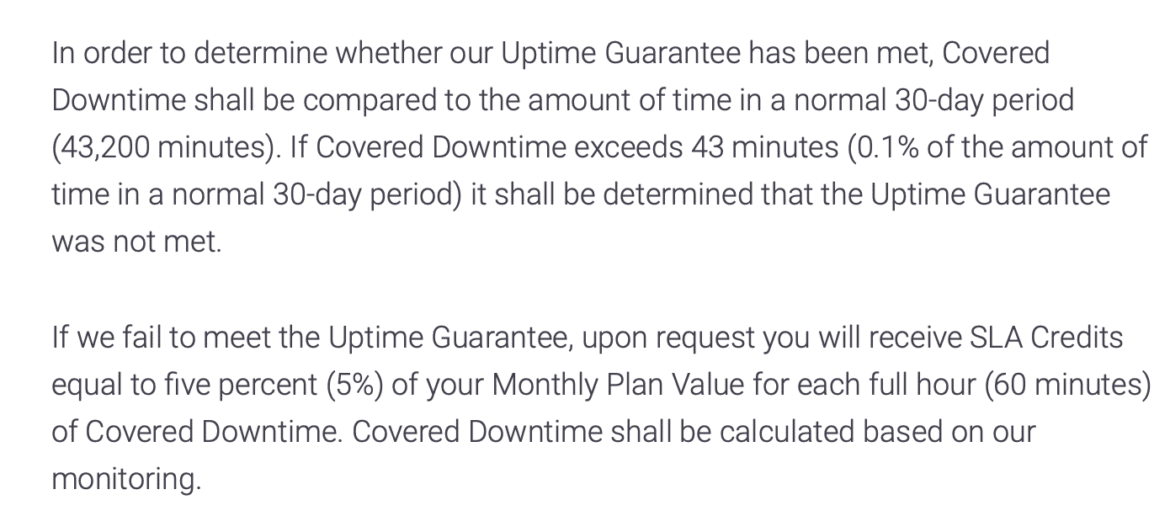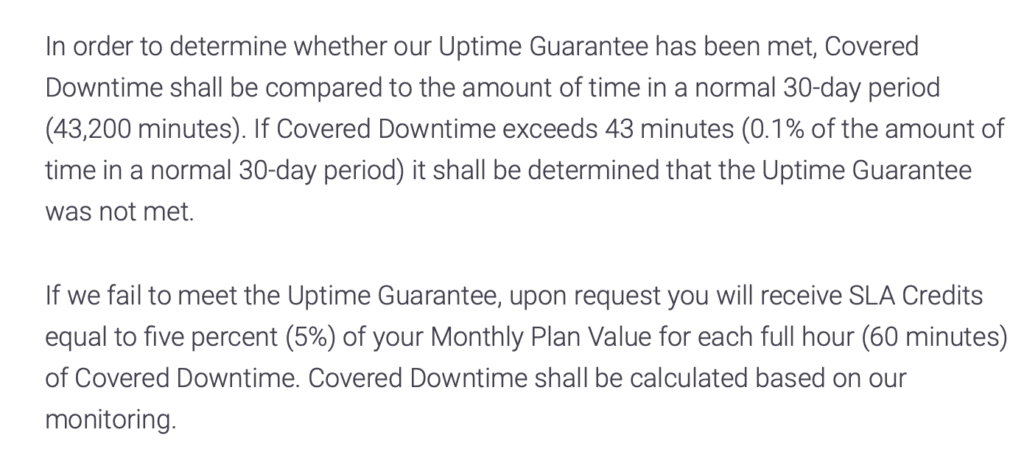 Kinsta also publishes its own availability statistics, these are 100% most months, very rarely a month is 99,95% or more.
Customer service
Kinsta's customer service is also absolutely world class. Because Kinsta only focuses on managed WordPress hosting, all employees are trained accordingly and are true experts. According to Kinsta, the support team consists of WordPress developers and engineers and we got the same feeling in our test. All plans include a 24 hour 7 days a week live chat and email support with integrated ticket system. So you can continue the same conversation via chat or email. Unfortunately, Kinsta doesn't offer phone support. The support team can also be contacted via social media such as Facebook, Twitter and LinkedIn. On average, you get an answer very quickly.
Live Chat
The fastest and easiest way to contact Kinsta support is live chat. While you are in your dashboard, you can always find a button in the lower right corner that you can use to start a conversation with the support agent. It's simple and easy to use.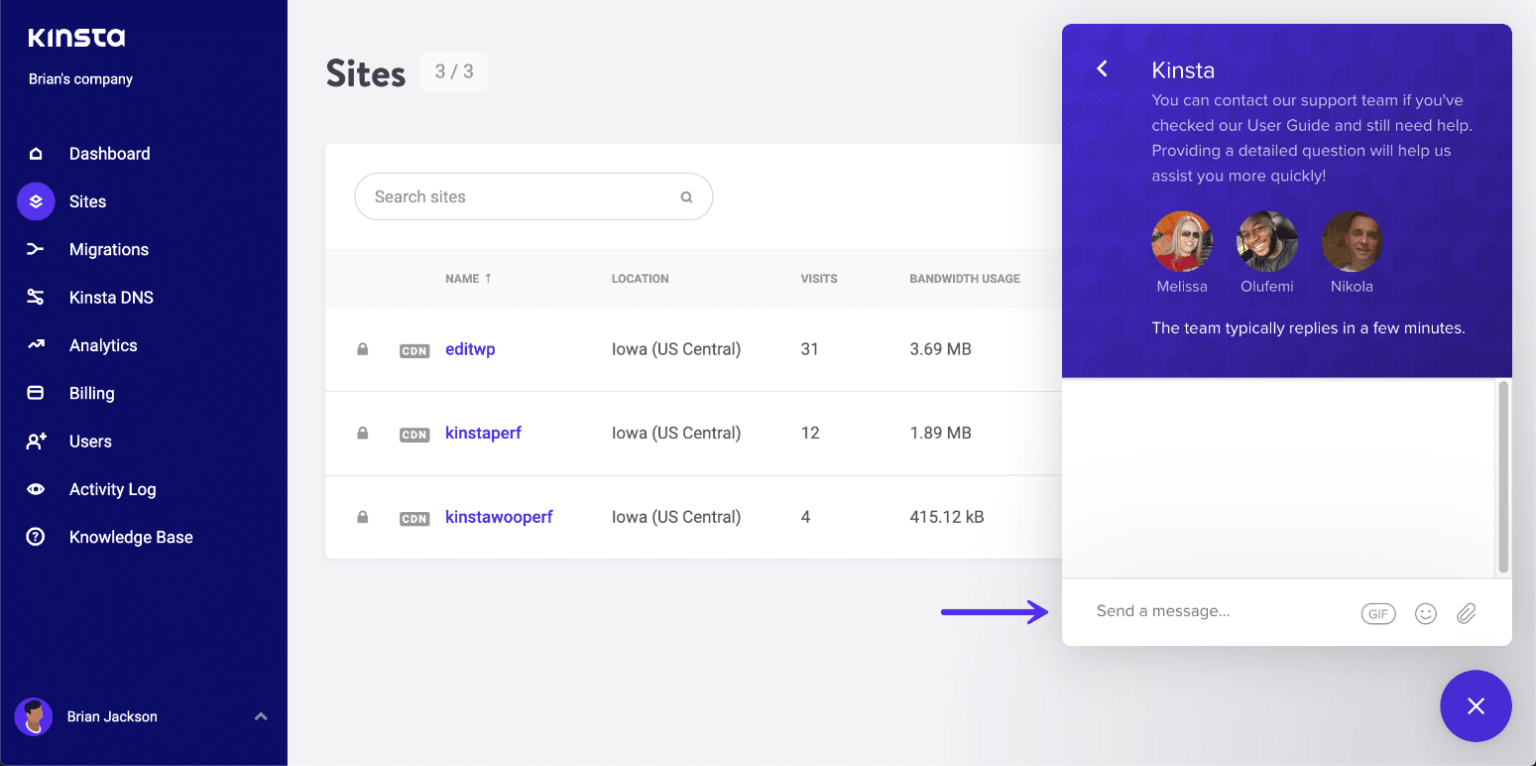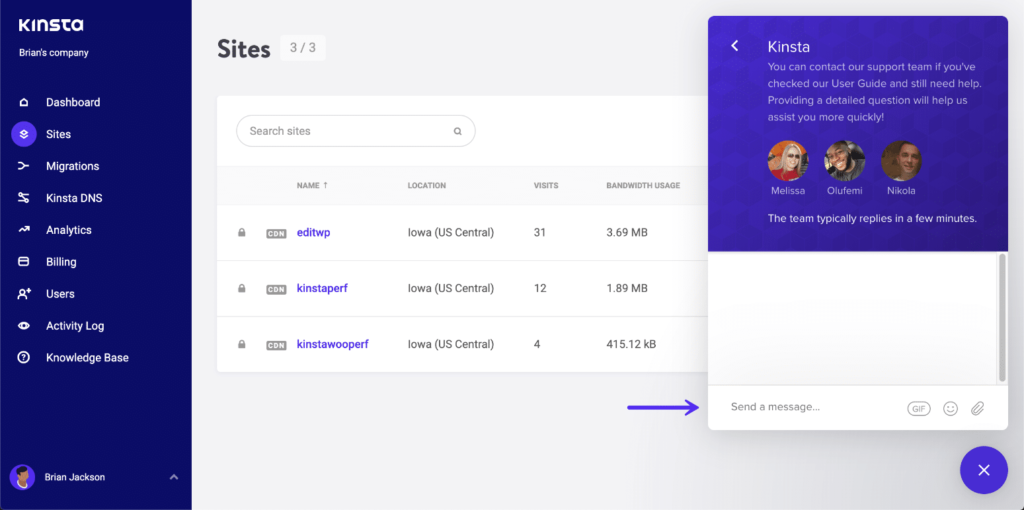 All conversations are saved in the live chat. This means you can contact the same agent who helped you with a previous issue. We liked this feature so much that we are now missing it from other providers. Everyone knows that the quality of different support employees can vary greatly and the possibility of being connected to a capable employee at any time is simply awesome. It is also very positive that the chat is multimedia-capable, which means that you can send and receive pictures, links and videos.
In our test, the response time was very fast every time and after every conversation with an employee we were asked to rate the overall experience. You can also have the entire chat history sent to you by email.
E-mail
In our test, the live chat was the much better way to contact customer service. In fact, even if you use email customer service, Kinsta recommends using live chat instead. In our test, an email response takes an average of a few hours, while the whole thing in live chat only takes a few minutes. The quality of the response, on the other hand, was very good for both e-mail and live chat.
MyKinsta dashboard
The MyKinsta dashboard was probably the most pleasant surprise for us in the test. Often, Kinsta reviews only focus on fast loading times and really good uptime, leaving the dashboard unmentioned.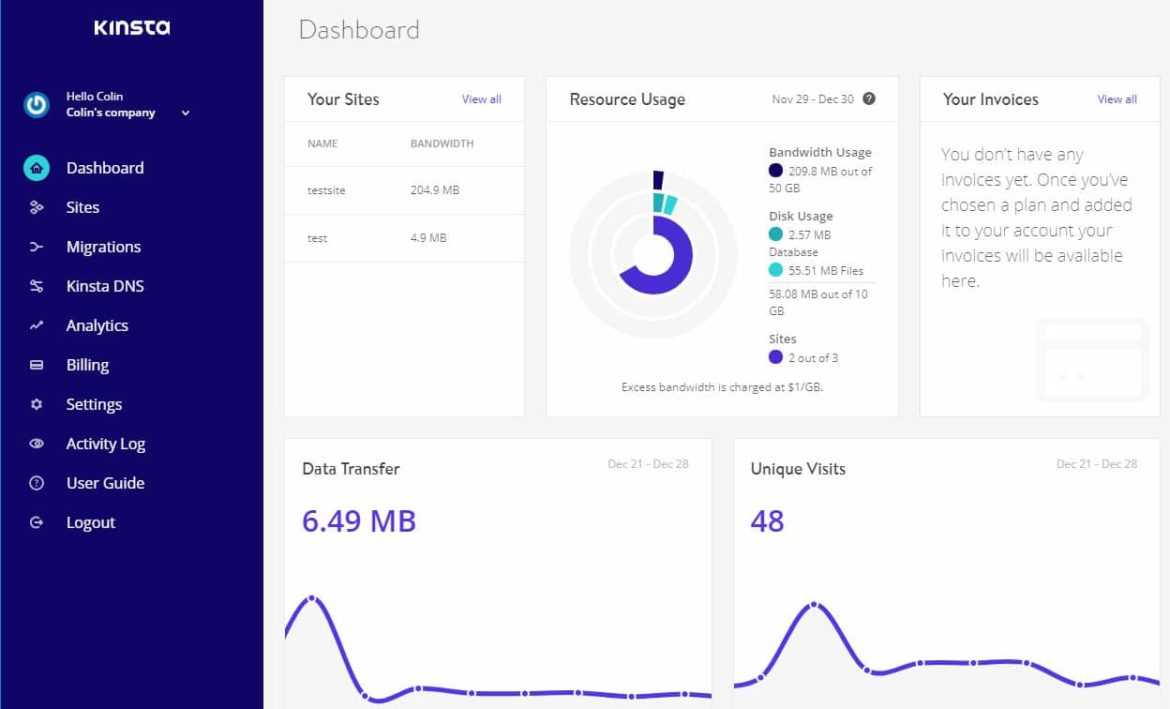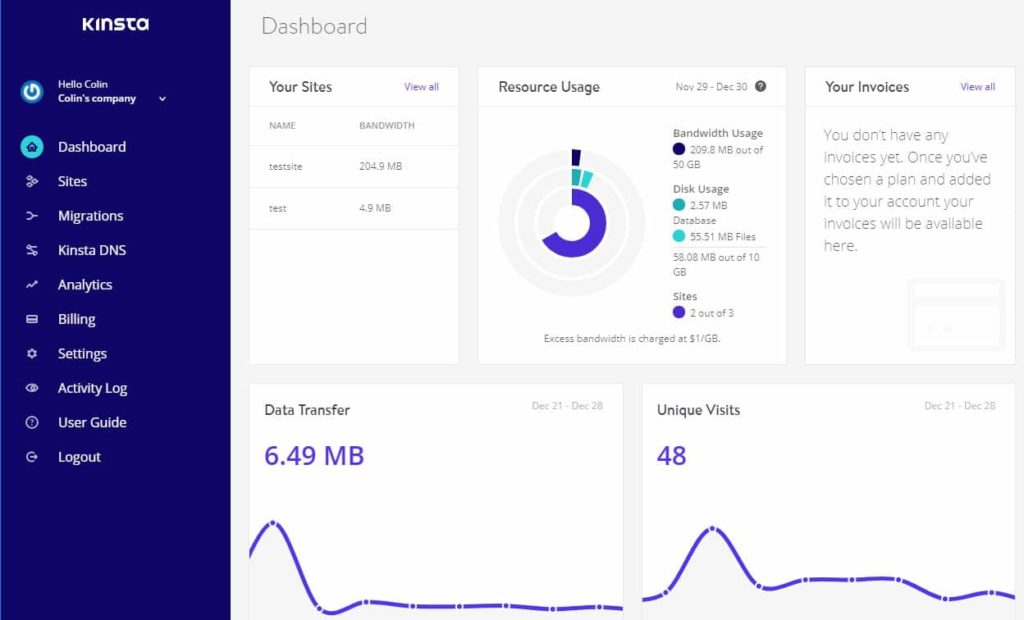 In fact, it is not comparable to a classic cPanel dashboard. It's really incredibly easy and innovative. The layout itself is very familiar to most and is similar to that of WordPress. The design itself looks clean and professional and offers numerous useful graphics to illustrate hosting statistics or help with visitor analysis. Tasks such as creating a new WordPress website, updating all installed plug-ins and managing backups are child's play and can be done in just a few clicks.
Install WordPress
As we have already mentioned, Kinsta specializes in WordPress web hosting. Therefore it is to be expected that the installation and creation of a WordPress site will be child's play, fortunately that is also the case. Even multiple websites can be managed very easily with Kinsta from the same dashboard.
WordPress website migration
For everyone who already has an existing WordPress website, Kinsta also offers the option to migrate to your WordPress website with the help of Kinsta's competent migration team. The service is not limited to one website. All you have to do is fill out the website migration request form and wait for Kinsta to get back to you. The team is extremely capable and optimally adapts the migration window to your times. All Kinsta plans include at least one free premium migrations. Expensive tariffs even up to five. If you have hundreds of WordPress websites, Kinsta also offers a bulk discount migration price.
Developer tools
At first glance, Kinsta looks like the ideal web host for beginners and anyone who wants to deal with technical details as little as possible. That is also the case. However, don't let Kinsta's easy-to-use dashboard fool you. If you are a developer you can get tools like Git or you can create tunnels to your database via MySQL Workbench, HeidiSQL, Sequel Pro and phpMyAdmin. You can also make command line changes to your website using the WP-CLI.
In addition, all Kinsta plans come with the latest PHP version 7.4. A special feature is the ability to switch between different PHP versions and simply restart the PHP engine.
High customer satisfaction
Various platforms such as Trustpilot show why Kinsta is one of the best web hosting providers currently available. Currently, 94% of all reviews on Trustpilot for Kinsta are "Excellent" and only 4% are "Poor" or "Bad". Top companies like Ubisoft and Tripadvisor Kinsta also use Kinsta, which speaks for its great service. Hardly any other hosting provider has also won as many awards for good customer service as Kinsta.
Refund warranty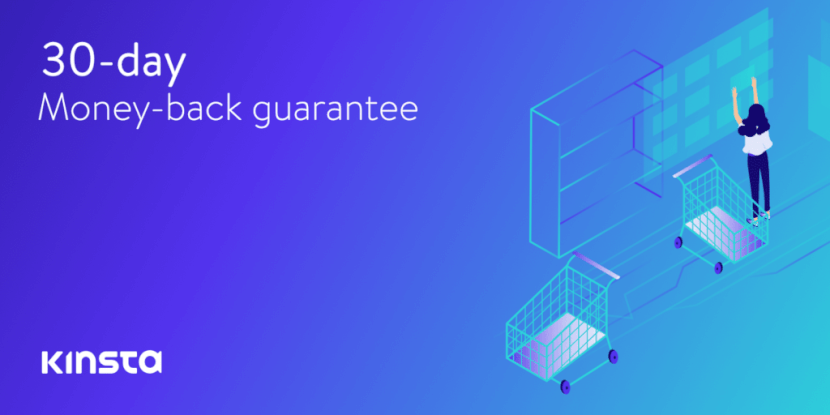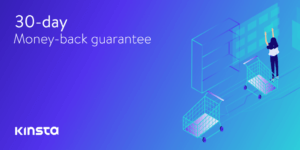 Kinsta offers an unconditional 30-day money-back guarantee on your hosting. Best of all, this money-back guarantee is a no-contract service. You can cancel at any time and receive a pro rata refund for the unused billing period. This is great service and really great customer service.
In addition, all of the company's add-ons are covered by the same warranty from the date of purchase. This is also not the case with many other companies.
However, all one-time fees for technical services such as malware removal, paid migrations and any other services are non-refundable. However, this is perfectly normal and Kinsta is very transparent about its refund policy.
Cons of Kinsta web hosting
Even if Kinsta impresses us with an almost perfect server uptime (including warranty), very fast loading speeds and excellent customer service, there are of course a few disadvantages with this hosting provider. However, these are absolutely manageable.
Expensive tariffs
Kinsta's cheapest plan starts at $ 30 a month. This is very expensive compared to other web hosting providers. The cheapest providers offer, at least for the first year, tariffs starting at less than $ 5 a month. It should be said, however, that while Kinsta is expensive, you definitely get something for your money.


No email hosting
Probably the most disappointing thing about Kinsta for us was the lack of email hosting. In fact, many web hosting providers (such as SiteGround) E-mail hosting even for free. At Kinsta, however, this function is completely absent.
WordPress web hosting only
We are already gnawing on the benefits of Kinsta specializing in WordPress web hosting. The most important are the faster, optimized loading times and the excellent support team. Unfortunately, the disadvantage of the Kinsta is of course not available to all users who do not want to host their website via WordPress. Kinsta also only offers managed WordPress hosting. There are also no dedicated servers or similar tariffs.
Restricted WordPress plugins
Unfortunately, there are a handful of plugins out there that Kinsta says can affect the security and performance of your website. These are mainly caching, backup, migration and performance plug-ins. You cannot install these plug-ins on Kinsta. If you are afraid a plug-in you want will be on this list, you can easily check it out in the knowledge base on the Kinsta website.
Kinsta tariff overview
In total, Kinsta offers 10 different tariffs available. For most users, only the first 3 are really interesting. From Business 2 onwards the tariffs are very expensive at $ 100 / month and are really only aimed at absolute professionals who earn a lot of money with their website.
| Membership | Starter | PRO | Business 1 | Business 2 | Business 3 | Business 4 | Enterprise 1 | Enterprise 2 | Enterprise 3 | Enterprise 4 |
| --- | --- | --- | --- | --- | --- | --- | --- | --- | --- | --- |
| WordPress installations | 1 | 2 | 5 | 10 | 20 | 40 | 60 | 80 | 120 | 150 |
| SSD storage | 10 GB | 20 GB | 30 GB | 40 GB | 50 GB | 60 GB | 100 GB | 150 GB | 200 GB | 250 GB |
| Suitable for | around 20.000 monthly visits | around 40.000 monthly visits | around 100.000 monthly visits | around 250.000 monthly visits | around 400.000 monthly visits | around 600.000 monthly visits | around 1.00.000 monthly visits | around 1.500.000 monthly visits | around 2.000.000 monthly visits | around 3.000.000 monthly visits |
| Free premium website migrations | 1 | 2 | 3 | 3 | 3 | 4 | 5 | 5 | 5 | 5 |
| Free unlimited basic website migrations | Ja | Ja | Ja | Ja | Ja | Ja | Ja | Ja | Ja | Ja |
| Google Cloud Platform | Ja | Ja | Ja | Ja | Ja | Ja | Ja | Ja | Ja | Ja |
| server locations | 23 | 23 | 23 | 23 | 23 | 23 | 23 | 23 | 23 | 23 |
| Backup period | 14 days | 14 days | 14 days | 14 days | 20 days | 20 days | 30 days | 30 days | 30 days | 30 days |
| Staging Area | Ja | Ja | Ja | Ja | Ja | Ja | Ja | Ja | Ja | Ja |
| Free SSL | Ja | Ja | Ja | Ja | Ja | Ja | Ja | Ja | Ja | Ja |
| Registration price | $ 30 / mo | $ 60 / mo | $ 100 / mo | $ 200 / mo | $ 300 / mo | $ 400 / mo | $ 600 / mo | $ 900 / mo | $ 1200 / mo | $ 1500 / mo |
Starter fare
The Starter tariff is ideal for a small blog or your first website. This tariff includes great support and fast loading times as well as the Google Cloud platform from Kinsta. This justifies the expensive $ 30 a month for a starter tariff. According to the information, the tariff is sufficient for up to 20.000 visitors per month. Unfortunately only 10 GB of SSD storage is included. For the price we would have liked a little more.
Per tariff
This tariff is suitable if you have a larger blog and the 10 GB SSD storage is no longer sufficient, or if your visitor numbers slowly but steadily exceed 20.000 monthly users. The contract does not differ from the starter tariff except in the SSD seicher, the recommended number of visitors and of course in the price.
Business 1
This tariff is advisable if you want to run an eCommerce shop with your website. Kinsta itself says that their Starter and Pro tariffs are not suitable for this. Unfortunately, the $ 100 a month tariff is definitely a big investment and you should make sure that it pays off for you.
Business 2 and higher
Since all Kinsta plans can be retrospectively upgraded, we advise against choosing Business 2 or higher right at the beginning, unless you are planning to migrate an existing website that requires 40 GB or more storage or receives a quarter of a million visitors per month.
Technical details on managed WordPress hosting from Kisnta
Finally, there is another overview of the most important subtleties and technical details of Kinsta in the overview.
Website caching
Kinsta uses four types of caching, including server-level caching and an internal WordPress caching plugin.
Content Delivery Network (CDN)
50 GB of KeyCDN usage per month is already included in the Kinsta entry plan. The more expensive tariffs offer even more.
PHP
The latest PHP 7.4 is available. If you wish, you can switch to PHP 5.6, 7, 7.1, 7.2, and 7.3 at the push of a button.
HTTP / 2.0
Used on all servers and the CDN
SSL
A free SSL certificate from Let's Encrypt is offered or a separate one can be installed on request
SFTP
Secure SFTP access is available when uploading and editing files on your web space
Server file manager
Unfortunately there is no online file manager, only FTP access to the server room
Database access
You can access the WordPress website database with phpMyAdmin via a browser
WordPress website administration
You can update using the modern and easy-to-understand My Kinsta Dashbard plug-ins. However, you cannot update the WordPress software
Plug-in restrictions
Unfortunately, there is a list of forbidden plug-ins, most of which are caching, security and optimization plug-ins. Since Kinsta specializes its hosting in WordPress, they fear that these plugins could affect the website's performance.
Security measures
GeoIP blocking, DDoS scanning, proactive stopping of malicious code, self-healing PHP and a GCP firewall are just a few of the security measures Kinsta offers.
Data center locations
There are a total of 23 server locations to choose from. These include options in Australia, South America, USA, Europe and Asia. A server in Germany (Frankfurt) is also available.
Staging sites
All plans include one-click access to a staging site on the live site.
Migration from WordPress
The migration of your old WordPress site is available free of charge for all tariffs.
Visitor analysis
The My Kinsta dashboard clearly shows you data about your website traffic
Support
Live chat channel and ticketing system are available 24 hours a day, 7 days a week. However, no telephone support is offered.
Bottom line on Kinsta web hosting
As you can easily see, Kinsta has fast, reliable WordPress and really great support. The whole thing runs on Google Cloud Server, which puts Kinsta clearly ahead of the competition.
In addition, you get access to some really worthwhile features like daily automatic website backups, security monitoring and a user-friendly staging environment as well as a well-designed user interface with the MyKinsta dashboard.
The live chat is one of the best we have ever tested and is available 24 hours a day, 7 days a week. Although Kinsta's prices are a bit more expensive than the competition, especially for the cheapest tariffs, you also get an enormous amount of additional services compared to other providers that justify the price.
If you are looking for a fast and reliable host for your WordPress site, we can unreservedly recommend Kinsta. If you are not satisfied, you can always make use of the 30-day money-back guarantee.
Frequently asked questions about Kinsta WordPress web hosting
Is Kinsta a good web host?
Kinsta is one of the best known and best WordPress web hosting providers. Especially the impressive uptime guarantee of 99.9% and an outstanding live chat support speak for Kinsta. But also quick loading times thanks to Google Cloud inspire. Only the prices could be a little cheaper.
How expensive is Kinsta?
Kinsta offers a variety of hosting plans. The cheapest plan starts from $ 30 per month. For the most expensive plan, you pay a staggering $ 1500 per month. However, this is aimed more at large companies and is of no interest to most users.
Does Kinsta have a money back guarantee?
Yes. Kinsta offers a 30 day money back guarantee. Best of all, this money-back guarantee is a no-contract service. You can cancel at any time and receive a pro rata refund for the unused billing period. Add-ons are also covered by the 30-day money-back guarantee.
Which Kinsta Plan is Best for Me?
The cheapest Kinsta plan is more than sufficient for most users. It offers 10 GB of SSD storage and is suitable for up to 20.000 monthly visitors. Kinsta also allows you to upgrade your plan at any time. It is therefore advisable to start with a cheap tariff and then choose a more expensive one if necessary.
Does Kinsta use cPanel?
No. Kinsta uses its own MyKinsta dashboard. We find this much more user-friendly than a classic cPanel dashboard. It reminds us a lot of the classic WordPress dashboard.
How do I transfer a webpage to Kinsta?
To migrate your website to Kinsta you can simply contact support. Even the cheapest tariff includes a free professional page transfer.
Does Kinsta own German servers?
Yes. Kinsta has a total of 23 server locations, one of which is in Germany (Frankfurt).
Is Kinsa Safe?
Yes. Kinsta has sophisticated security systems to block malicious bots and hackers.
Who is behind Kinsta?
Kinsta was founded in 2013 and is headquartered in Los Angeles, USA.